Overview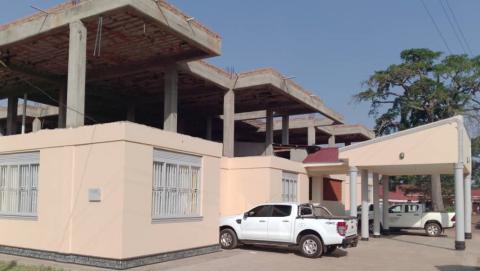 District Profile
The growth of Soroti dates as far back as 1904 when the then District Commissioner of Mbale sent Kakungulu to open up some administrative post in Serere, Gweri and Soroti areas. Part of Kakungulu's team camped near the rock at Soroti chosen for its strategic location on defence and availability of water from the nearby streams. Under the organised and able rule of Kakungulu's men, local inhabitants were forced to clear the forest and within a few years a large area had been cleared and considerable amount of settlement had taken place.
Thatched houses for administrative purposes of Soroti County were put up at the site, where the present Lukiiko Hall stands and dispensary also in temporary materials stood at the site of the present hospital. Later on with the coming of Asian traders four small shops in semi-permanent materials were put up in Soroti. These traders brought in clothes, salt, sugar, hoes, beads etc. Trading was transacted through bartering (between manufactured goods and cotton, bids, skins, beans, chicken and groundnuts).
Soroti attained the status of the permanent headquarters of Teso region in 1912, as a result of a recommendation by Sir Fredrrick Jackson, after his appointment as the new Governor of Uganda. Later a District Commissioner was posted to Soroti and then permanent buildings started to be erected commencing with the District Office and this enhanced the growth of the township which became a municipality later. However, during the period of the First World War (1914-1918) development was somehow retarded, but in 1919 it again picked up. There continued to be considerable challenges to administer a large district with only skeletal staff on the ground till 1962 when more efforts were made to improve administration.